Club News
Wednesday Wanders Gallery
If you've been on a Wednesday Wander, then please send a few pictures to Dave so he can add them to the Wednesday Wanderers 2017 gallery.
---
A Sunday Stroll Around Newcastle
Recently, a few members spent a Sunday morning wandering around Newcastle, and some of their photographs are in this gallery.
---
Northumberland Coast AONB Photography Competition
Click here for details of the Northumberland Coast AONB competition.
---
BJP Portrait Of Britain Competition
British Journal of Photography (BJP) are inviting photographers across the country to be part of Portrait of Britain, a major public exhibition showing the face of modern Britain.
Reflecting the unique heritage and diversity of our country through portraits of its people, BJP will select 100 images to present to the British public later this year.
Organised in partnership with outdoor advertising company JCDecaux, the winning portraits will make up a public exhibition to be showcased on JCDecaux's network of digital screens across the nation in September 2017. JCDecaux's network includes rail, retail and roadside locations UK-wide - reaching millions of people.
As a country encompassing grand old traditions, cutting-edge subcultures and regional quirks, Portrait of Britain is an opportunity to present distinct visions of contemporary Britain. The debate around what it means to be British has never been more lively, with an assortment of voices contributing to the conversation.
"We want not just diversity in terms of who is being photographed but the ways of photographing," says Simon Bainbridge, Editorial Director of British Journal of Photography. "Images that don't abide by traditional definitions of portraiture aren't just acceptable - they are encouraged."
"We very much welcome the widest interpretation of a portrait - it might be art photography, documentary photography or straight portraiture, but also personal projects and simple snaps of family members. The pictures that we take in everyday life, but raised to a higher level by selection, editing and preserving them in these public places."
With national exposure, Portrait of Britain offers the chance for professional and non-professional photographers alike an equal opportunity to present their work to the broadest possible audience.
"When public art works really well it has an engagement with its surroundings and local population and that's what we want to do with Portrait of Britain. If you genuinely want your work to be seen by the public and not just by gallerists, publishers, or your friends and family, this is a unique opportunity to get your work out to an extraordinary amount of people." says Bainbridge.
BJP want to see the people of our country though your eyes. Whether you are shooting family, friends, yourself, or simply those you find interesting, they welcome pictures from every corner of Britain, from casual snapshots and selfies to conceptual projects, documentary and street photography.
Ben Maher, Sales and Partnerships Director at JCDecaux said, "This is the second year that we'll be showcasing this powerful exhibition with British Journal of Photography across our national digital channel of screens. It's a wonderful opportunity for people to be part of a national portrait gallery on our screens, seen by the public and fellow photographers while they are out and about in cities - commuting, shopping and socialising."
Images can be shot using any camera model, on film or digital, in portrait, landscape or square format, however most of the display will be across portrait-format screens. Portraits must be of people who have lived in the UK during the last 5 years, on either a temporary or permanent basis. Images may contain individual or multiple subjects.
Deadline for entries: Midnight (BST) Monday 3rd July 2017
For details of how to enter and for full submission guidelines please visit - portraitofbritain.uk
---
Awards Night
Alnwick and District Camera Club held an annual presentation evening to mark the end of their season. Guest of honour was Rosemary Mason, sister of Gene Bache, a club member for many years. She is seen with prizewinners Gerry Simpson, John Strong, Carol MacKay, Kevin Murray, Jane Coltman and Dennis Hall.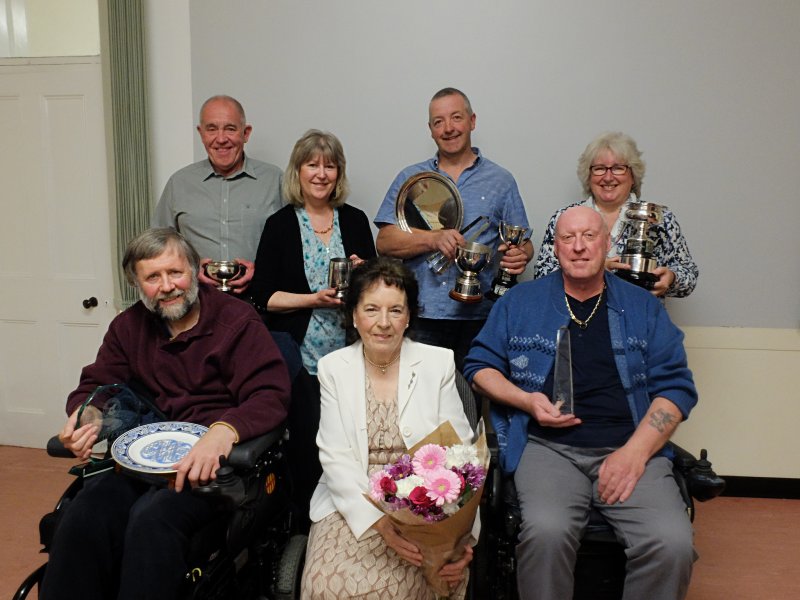 Picture by Dawn Groves
---
Alnwick Garden
Alnwick and District Camera Club have presented the profit from a recent exhibition at The Alnwick Garden to the Alnwick Garden Trust where it will be spent on the Roots and Shoots programme which is dedicated to children with additional needs. Head gardener Trevor Jones accepted Ł452 from the Camera Club treasurer Andrew Mackie.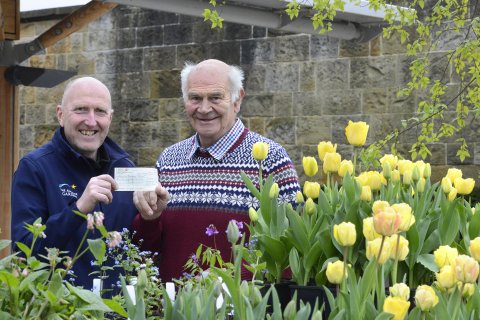 Picture by Jane Coltman
---
---