Layout
The main dialog shows a guitar neck overlayed with notes from the selected scale. A series of controls are available to allow you to select which scale to display, plus options for how the scale should be displayed.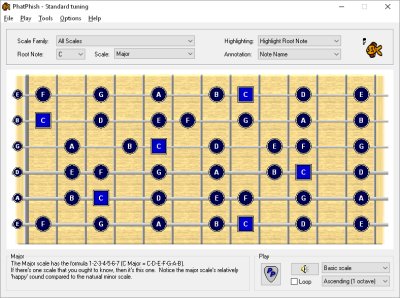 The following are available from the main dialog:
A number of options are also available via the menu.
---